April Update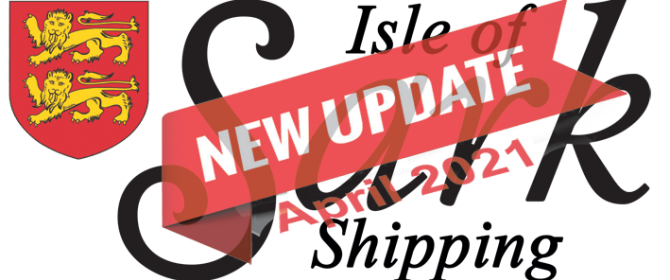 2021 April Update
As you are aware Bailiwick travel resumed on Monday 22nd March.
So far bookings are following a similar pattern to 2020 with fairly busy weekend traffic and weekdays being fairly quiet.
We have introduced a short break fare and a child promotion fare (kids for £2) for the April school holidays in an effort to encourage volume.
The current service is being operated by Sark Venture and Sark Belle, we are working towards getting the new vessel into service on the route as quickly as we can.
The new vessel is now on the UK/Guernsey register and the next step is to obtain a passenger certificate.
An essential part of this process is that we undertake an initial survey (class renewal survey) using Bureau Veritas. This survey is similar to the 5 year surveys undertaken by the other vessels.
The survey is fairly extensive and is basically split into "out of water" and" in water".
We have been in communication with BV and currently the out of water survey is pencilled in for mid-April and the in water part of the survey last week of April/first week of May.
We are limited to the end of April date getting the vessel back into the water as we require at least 9.5m of tide to re-launch the vessel at M&G.  
All being week this will give us an in service target date of the first/second week of May for the new vessel.
If you are interested….The current list of works required to be completed are:
Welding (this is subcontracted and work has already started, due to be completed in 2-3 weeks):-
·        
Uprating forward mooring points
·        
Fabricating the aluminium channelling and fitting additional rubber  fendering to the hull rear of the amidships door,
·        
Moving the life raft cradles,
·        
Fabricating MOB (man overboard) davit,
·        
Fabrication of a luggage rack.
There is also a small amount of remedial work in the saloon.
Electronics:- Final fitment of new VHF, AIS and foghorn is almost completed and we are currently awaiting new call sign and MMSI from Offcom for final commissioning.
LSA:-  
·        
The fitting of 4x rafts (all of which are ready and serviced) fitment of flares first aid kits etc.
·        
Engine room alarms and fire suppression system to be serviced/tested (booked)
·        
Portable extinguishers to be fitted. (Ordered and booked)
Painting:-  most of the interior is ready for paint,
·        
Hull is currently being sanded and primed and should be completed in the next couple of weeks weather permitting, following the installation of the belting (welding)
·        
Superstructure has been sanded and paint has started to be applied. Completion date is weather dependent.
·        
Re branding meeting arranged with supplier for phase 3 opening.
Survey:- 
In preparation for the survey shafts, rudders, propellers, sea valves, etc. have been removed for inspection.
Fuel tanks are to be emptied and cleaned prior to survey inspection.
Refitting of all mechanical parts (shafts, rudders, propellers, sea valves,). To be completed after assessment by BV.
Other News
The first edition 2021 schedule and fares has been issued – printed copy is available in the Sark Office, there is also a Sark originating version available showing the Sark fares. (Adult day trip fares have been set at £16 for whole season
 to download the Sark originating Timetable click here
IOSS app
 Keep up to date with the daily schedule don't forget to download the Isle of Sark Shipping app.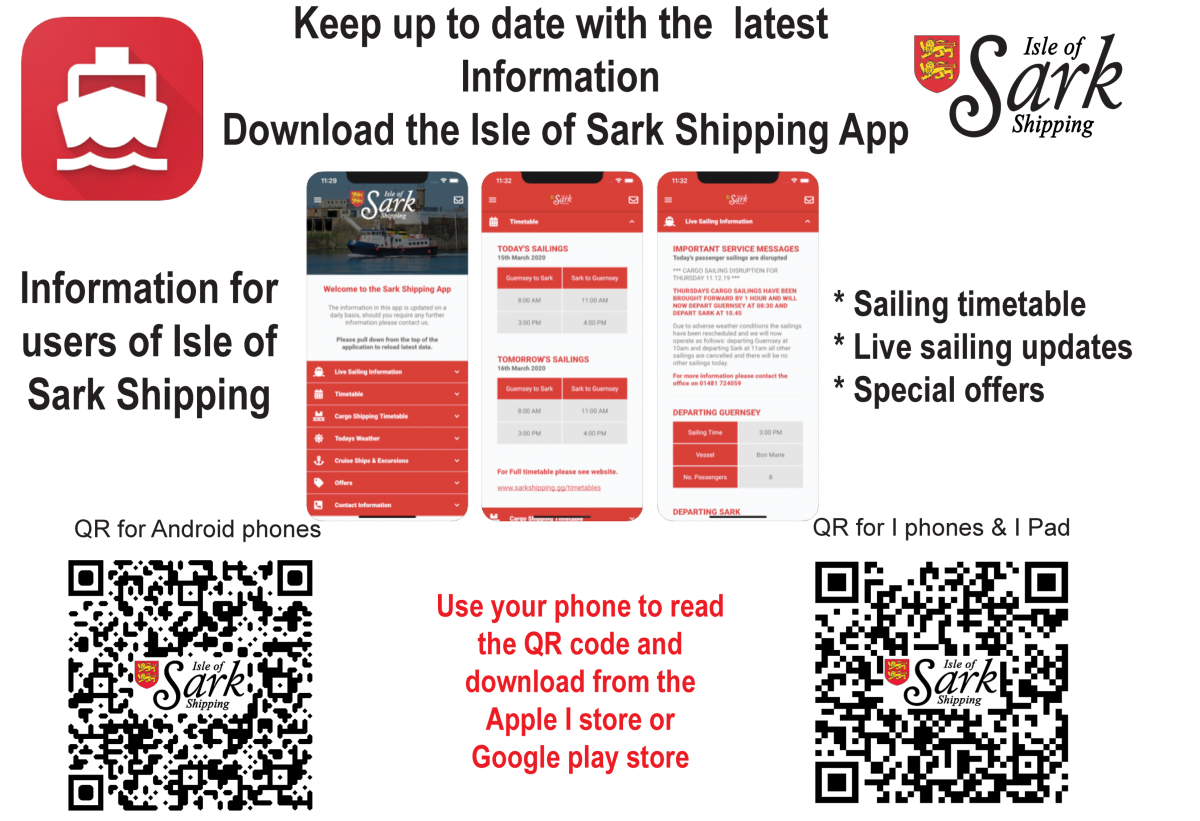 Bon Marin
Now the sun is out spring on the way....spare a thought for the Bon Marin in her less than warm new home in Finland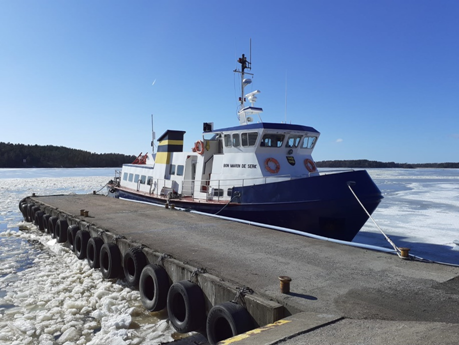 (Photograph coutesy of Puffin Taylour)
We welcome any feedback or observations regarding any part of our service and are always happy to take a call or you are welcome to pop into the office.