Visiting Sark Latest Covid advice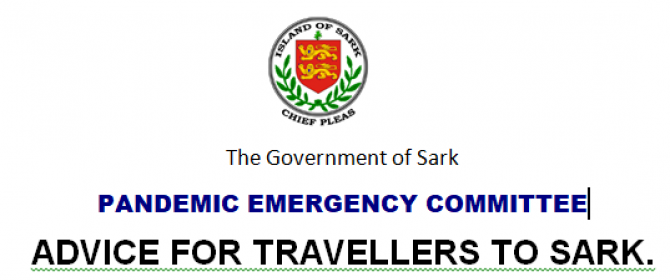 The Government of Sark
PANDEMIC EMERGENCY COMMITTEE
A COMMITTEE OF THE CHIEF PLEAS OF SARK
COMMITTEE OFFICE, LA CHASSE MARETTE, SARK GY10 1SF
Telephone: (01481) 832118      E-mail: PandemicCommittee@sarkgov.co.uk
ADVICE FOR TRAVELLERS TO SARK.
Sark welcomes visitors to our Island, however if you have any symptoms, however mild, please do not travel.
With the discovery of our first positive COVID case, our community is currently very sensitive, and our medical facilities are limited.
We have one Dr, and one Nurse, this places limitations on the number of people we can treat, or test should this be necessary.
In addition to the previously advised symptoms, the Delta variant can present with the following symptoms:
 *Some younger people with the Delta Variant are presenting with headache, sore throat and a runny nose, so symptoms similar to the symptoms of a bad cold. Parents/carers are asked to be vigilant for these symptoms and request a COVID-19 test however mild the symptoms are.  A runny nose associated with known allergies such as hay-fever, animal/pet hair or other irritants, which responds to antihistamines or other prescribed medication do not require referral for a COVID-19 test.
Thank you.